V33 GROUT PEN BRIGHTENS UP TILING QUICKLY AND EASILY.
Have you got some jobs on your list around the house to crack through? One on the top of most peoples to do list is freshening up the bathroom and the grouting of tiles is one area that needs some attention, this is where V33 Grout Pen comes in.
I know I have some on the list and that one is hanging a mirror at the top of our stairs. Thankfully not the bathroom, I think we are due a full redo redecoration job in there.
Are your Bathroom or Kitchen Tiles in need of a face-lift?
If the tiles in your bathroom or kitchen are in need of a bit of a facelift, then chances are it's the grout that is letting them down. Did you know that you can quickly and easily perk them up?
With a a product like the V33 grout pen or simple materials armed and ready following a quick Google search you will find lots of helpful How to Guides online on how you can carry this out yourself with very little knowledge of DIY and redecoration skills.
The task of freshening up your bathroom or kitchen tiles you can simply carry this out yourself by using a 'grout pen'?
Freshen up your tired looking tiles with the V33 Grout Pen.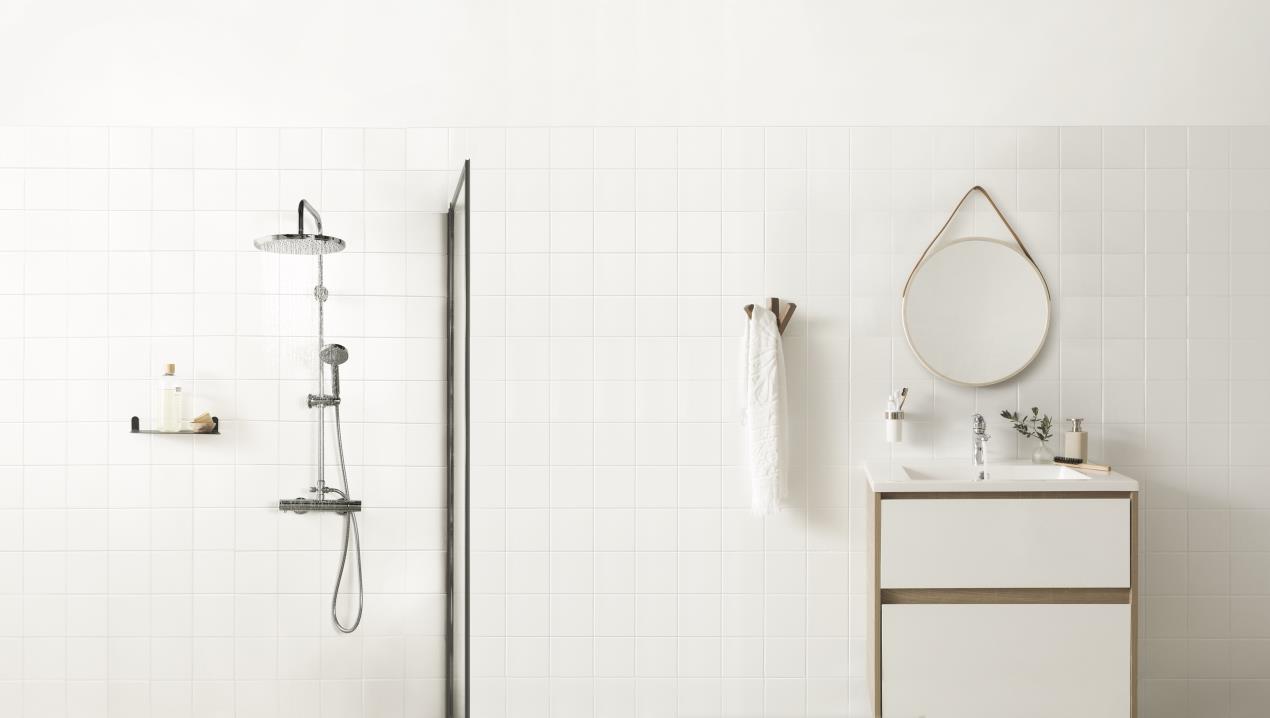 To ensure a great result, seek out a grout pen with specific attributes. These include high hiding power, water-resistance, short drying time, low odour and a felt tip for high precision.
V33's Renovation Grout Pen is available in B&Q priced at £8, offers all of these benefits, and its 15ml size is enough to provide more than 30m2 of coverage. It is available in either white or grey.
How to use the V33 Grout Pen.
Application could not be easier. Firstly ensure grouting is clean and dry; then shake the grout pen before use with the cap on; then press down on the tip several times on a test surface and apply consistently. Finally, clean any excess product off tiles with a damp cloth.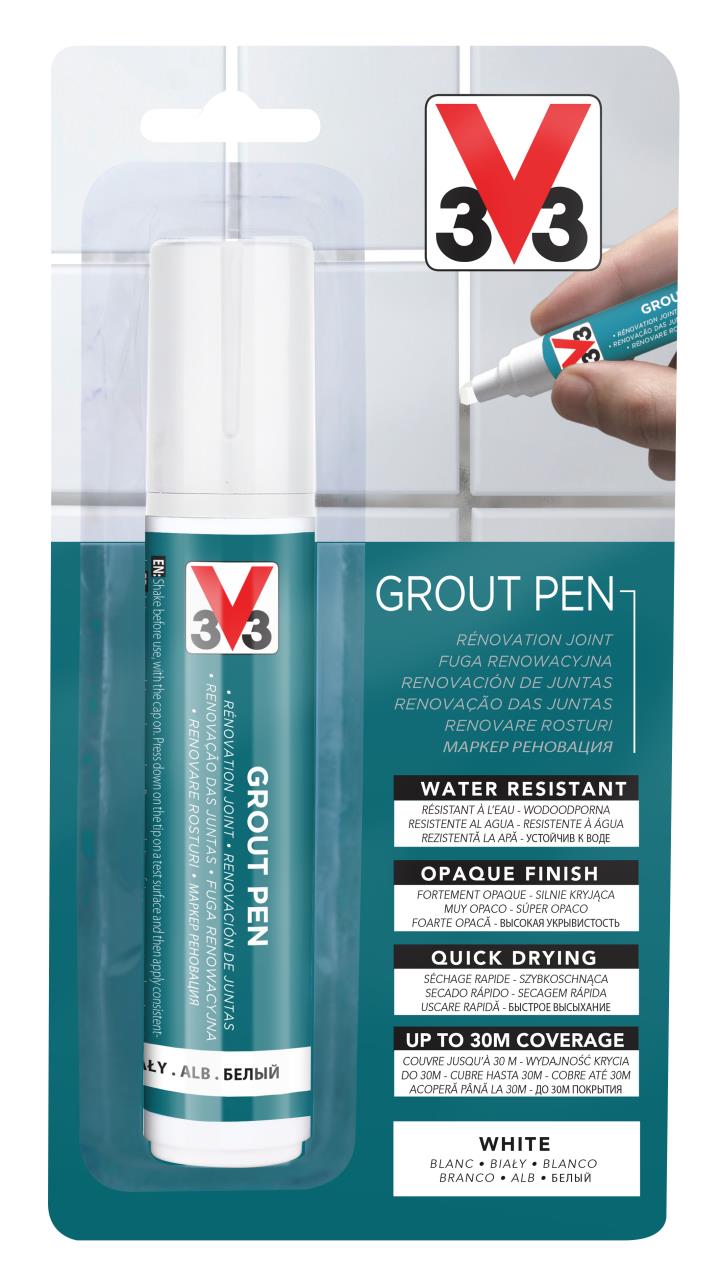 DIY home renovation and decorating.
If you are looking to spruce up other rooms in your home, this post highlighting the most instagrammable paint colours may offer some inspiration, whether for your kitchen or bathroom or any other room in your home.
Whilst you're freshening up the tiles in your bathroom or kitchen with the V33 Grout Pen, why not add another refreshed element in the form of changing your Door Handles, you can check out this simple How to Guide to replace your Door Handles I wrote when I changed our own door handles.
After you have refreshed your kitchen or bathroom and want to add some finishing touches why not add some colour with some indoor plants? Check this guide out for starting your own indoor garden.
If DIY is something you enjoy and like to keep in the know of new products available, guides or anything home and DIY related, here at Yorkie not just for Dads we have a diy category just for that, make sure to check out other posts in that category as there may just well be something to help or inspire you.
If you liked this post please don't forget to let us know in the comments below and give it a share over social media as someone may find this product and post useful for their task of freshening up their bathroom or kitchen tiles.
Here is how to find out more about V33 and their Grout Pen.
Want to know more? Check out the V33 Website and you can also find them over on their Facebook and Instagram page too.